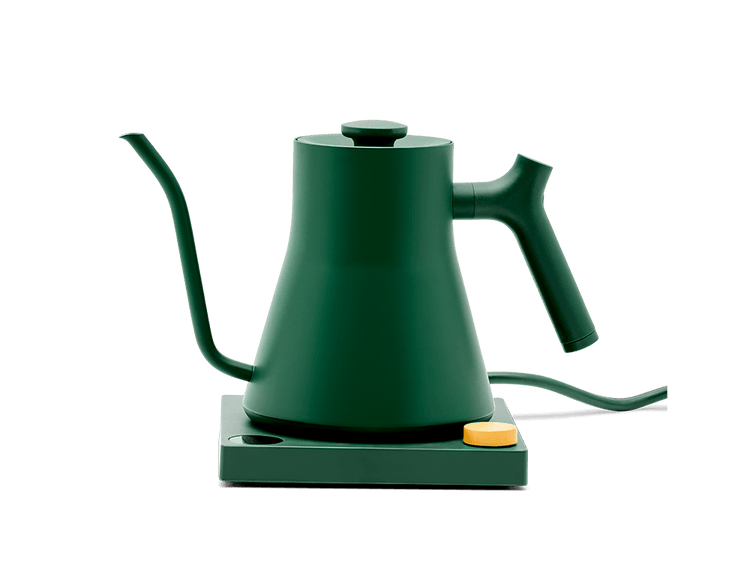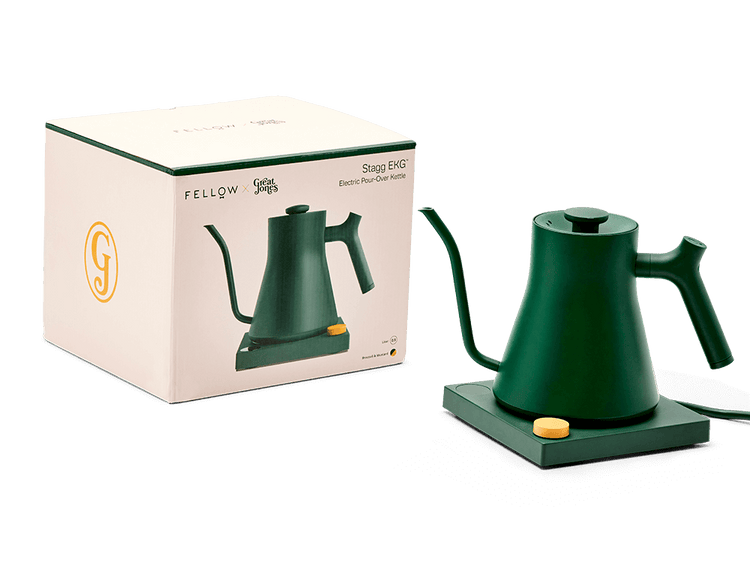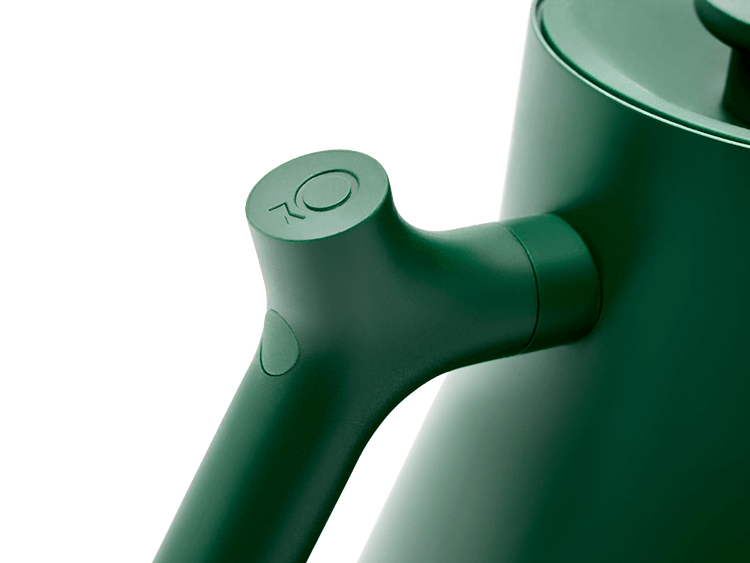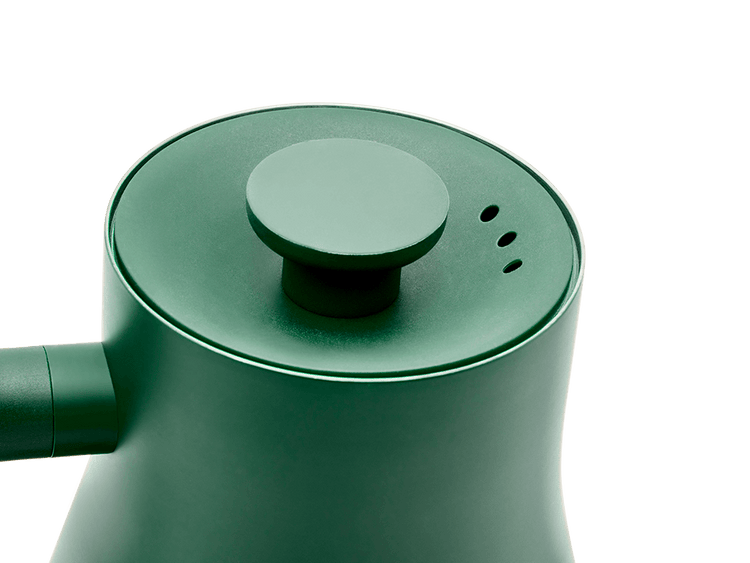 1 of 7
Free shipping on orders over $100
60-day free trial, with free returns
Great Fellow is our exclusive, custom Stagg EKG electric kettle made in collaboration with Fellow. We married their award-winning design with Great Jones's signature colors (Broccoli with a pop of Mustard) to create a playful countertop companion.
Why It's Special
Precision-pour spout specifically designed for pour-over coffee (though it's tea-friendly, too).

Built-in temperature control system to keep your hands free while water comes to temperature.

We're the only ones in the world to carry the Stagg in this colorway (warning: it's limited-edition!).
Materials: Stainless steel body and lid, plastic base
Weight: 2.75 lbs (includes kettle base)
Volume: 0.9L
Plug: Type-B (for U.S. and Canada)
Power: 1200W, 120V~, 50/60Hz, 9A
Cord Length: 2.5 ft
Temperature range: 135-212 degrees F
Dimensions: 11.5" x 6.75" x 8"
Customer Reviews
Great Collaboration
We love both of these brands, so it was a no brainer when we saw this kettle. So far it has been fantastic! The build quality is great, the functionality is consistent. We are really happy with the purchase.
Fantastic
I love my Kettle. The color is fabulous! I'm keeping the water temperature at 198 degrees here in Colorado so I don't scorch my cocoa. The things I learned on my own so far are: 1) the holes in the lid go to the handle, and 2) register with Fellow online for your warranty and you get an extra year.
Great Follow Kettle
I absolutely love it. So happy I made this purchase!
Excellent Kettle
It really works as good as it looks.
Incremental temperature setting makes for a perfect cup of tea!
Pour-over for coffee? It's perfect for that too.
See what's cooking
@juliengarman