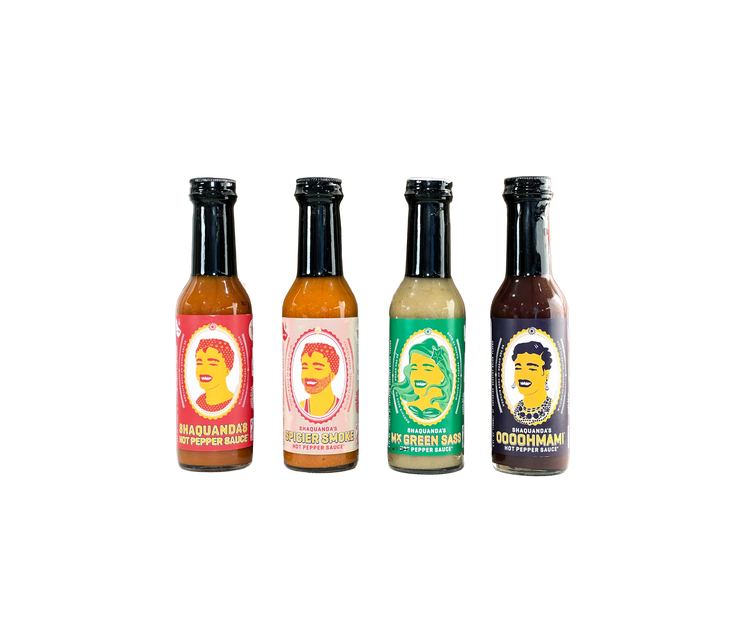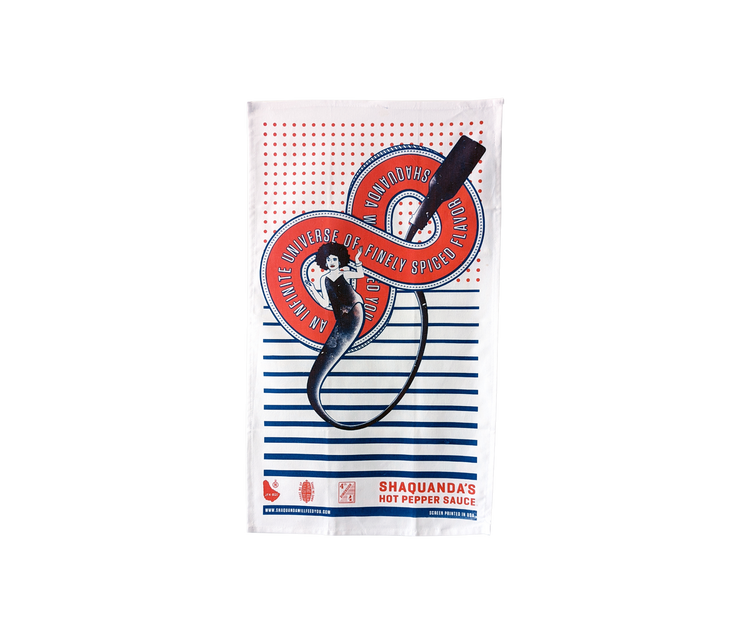 1 of 2
Shaquanda Will Feed You's Hot Pepper Sauces
$45.99
Shaquanda Will Feed You's Hot Pepper Sauces
Andre Springer is the founder of Shaquanda Will Feed You, an attention-grabbing collection of hot-pepper sauces born out of Andre's drag performance and alter ego. This set includes four sauces — Shaquanda's Original Hot Pepper Sauce (classic), Oooomami (great for steak and mushrooms), Mx. Green Sass (bright, citrus), and Spicier Smoke (meow!) — plus a limited-edition cotton tea towel. Each batch is unique, using "mostly a bouquet of fabulous whole ingredients."
Fulfilled by Shaquana Will Feed You.; please note this will ship separately but at no additional fee.  Additionally, pantry items do not apply toward the free shipping minimum. 
Includes:
Shaquanda's Original Hot Pepper Sauce
Oooomami
Mx. Green Sass
Spicier Smoke
Limited edition kitchen towel. Tea towel is printed and sewn in USA, 100% cotton.