1 of 1
Just Date's Brownie Baking Essentials
$44.99
Free shipping on orders over $100
30-day free trial, with free returns
Just Date's Brownie Baking Essentials
All in the details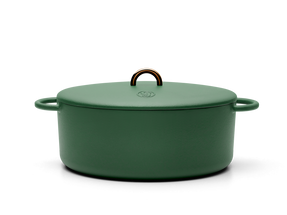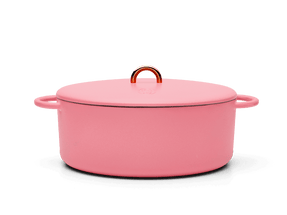 Oversized Handles
Our handles fit four fingers (plus an oven mitt). Our lid rests securely and won't shimmy or shake.
Ahead of the Curve
Our oval shape provides ample room for browning and searing, and we designed a gentle curve from the bottom to the sides to keep food from getting stuck.
Premium Cast Iron
Heavy cast iron is a champion at retaining heat. The Dutchess is painted and fired not once, not twice, but three times to achieve its durable, scratch-resistant finish.
Smooth Enamel
We apply three separate layers of our enamel coating so your Dutchess lasts forever, inside and out.