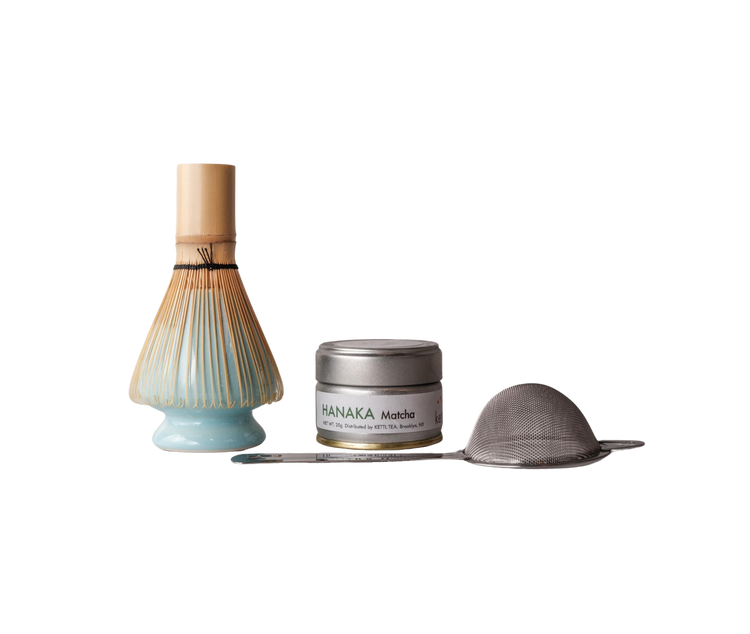 1 of 1
Kettl's Matcha Essentials Set
$72
Kettl's Matcha Essentials Set
Kettl sources the finest Japanese green teas directly from growers and producers and makes purchases weekly in Japan to ensure the tea is always fresh. They've got offices in Fukuoka and Brooklyn (and two great tea shops in New York that you can visit in person). Simply put: This matcha is the best of the best. Plus, the set includes everything you need for a bowl of traditional matcha or an at-home latte: one 20-gram tin of Hanaka Matcha, one 80-tine chasen matcha whisk, one celadon whisk stand, and one matcha strainer.
Fulfilled by Kettl; please note this will ship separately but at no additional fee.  Additionally, pantry items do not apply toward the free shipping minimum. 
Includes:
1 x 20g tin of Hanaka Matcha
1 x 80 tine chasen Matcha whisk
1 x Celadon whisk stand
1 x Matcha Strainer
Comes gift wrapped with an included card.