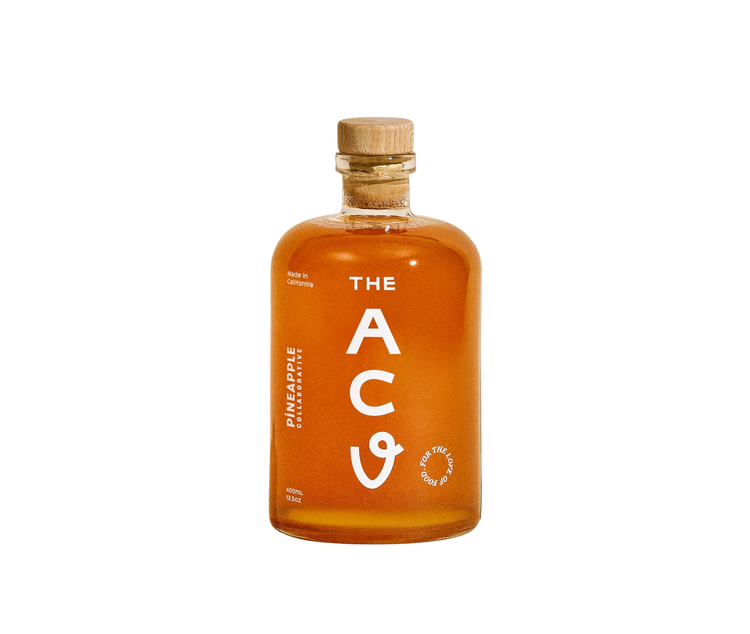 1 of 1
Pineapple Collaborative's Apple Cider Vinegar
$28
Pineapple Collaborative's Apple Cider Vinegar
Pineapple Collaborative — a woman-owned business that creates products in California in small batches — made this apple-cider vinegar in collaboration with farmer Joanne Krueger. They used organic apple varieties, all hand-harvested from Joanne's orchard (adorably named Little Apple Treats). The ACV is rich in probiotics and great for vinaigrettes, as well as any recipe that could use a hit of acid. 
Fulfilled by Pineapple Collaborative; please note this will ship separately but at no additional fee.  Additionally, pantry items do not apply toward the free shipping minimum. 
Delivered in a 450ml (15oz) glass bottle.
Each bottle of The ACV comes with live a vinegar mother: probiotic-rich strands of protein that signal a healthy, delicious, and high-quality vinegar. It's not harmful at all, but you can slow the growth by storing in the fridge. Otherwise, store your bottle in a cool dry pantry.